best worst mistake
a blair/chuck ep

So this is my first ever fanmix. Or ep, actually. I've seen a bunch of these and was inspired, not to mention rewatching season one has made me very nostalgic. The songs go in chronological order of their relationship. Since not every single line of every single song makes sense with them, I will put the ones that most do in italics with the individual song files. Two of them have to do with the Blair/Nate relationship, and whatever Chuck's side part in that happened to be. Comment if you're downloading, please. FEEDBACK IS APPRECIATED AS THIS IS MY FIRST EP. Enjoy!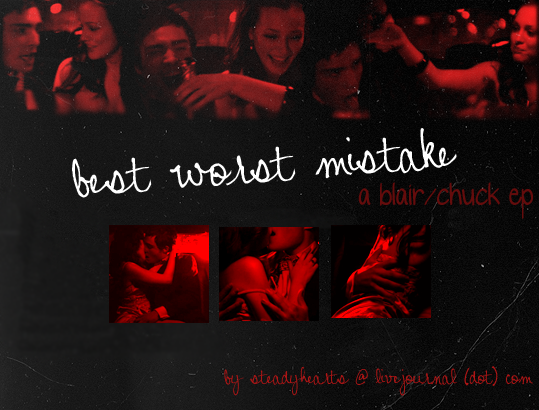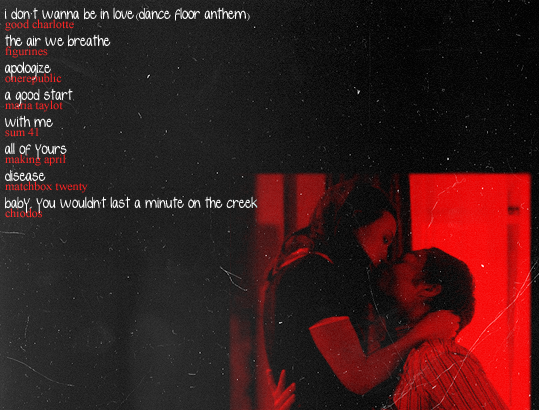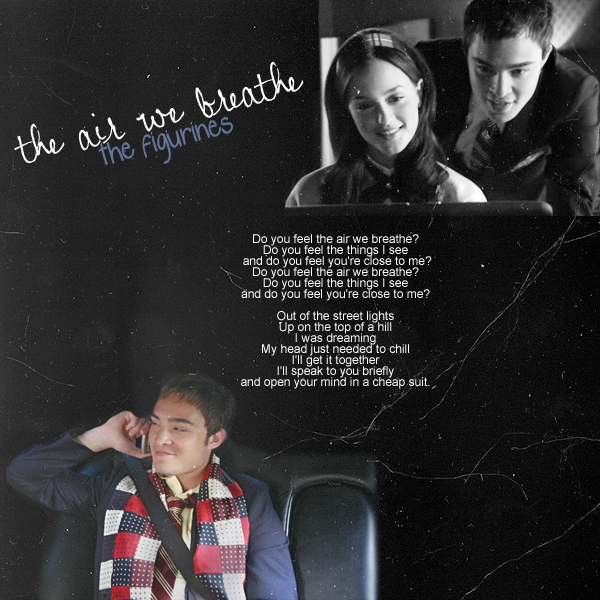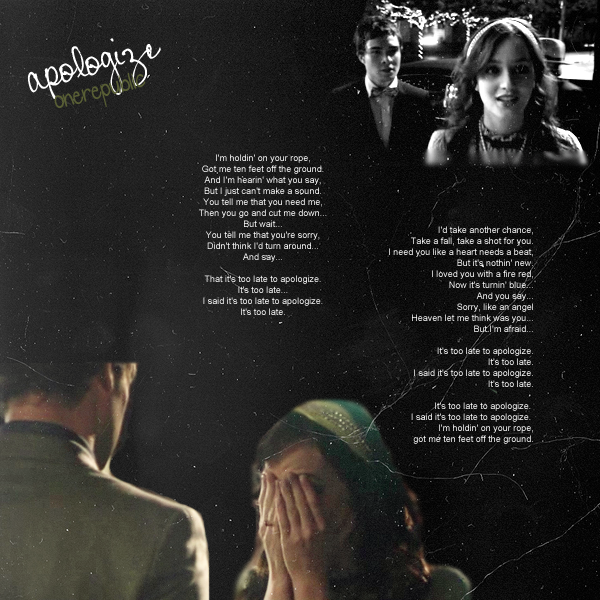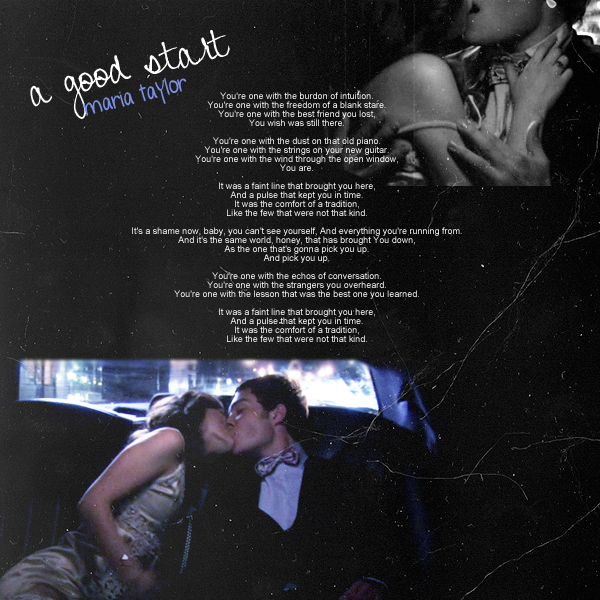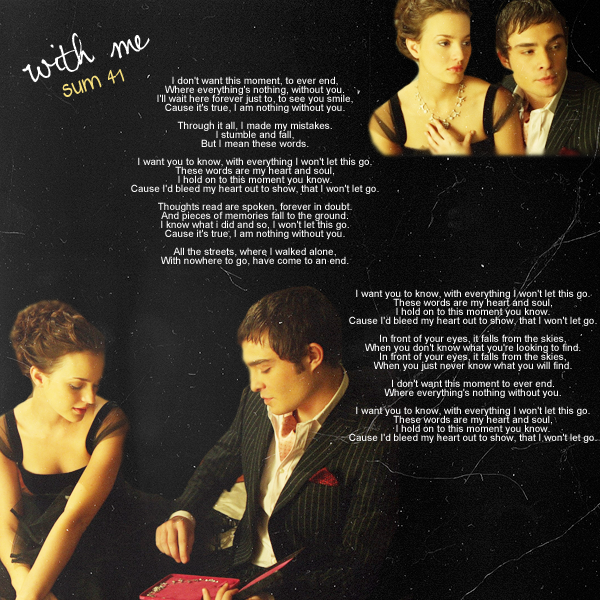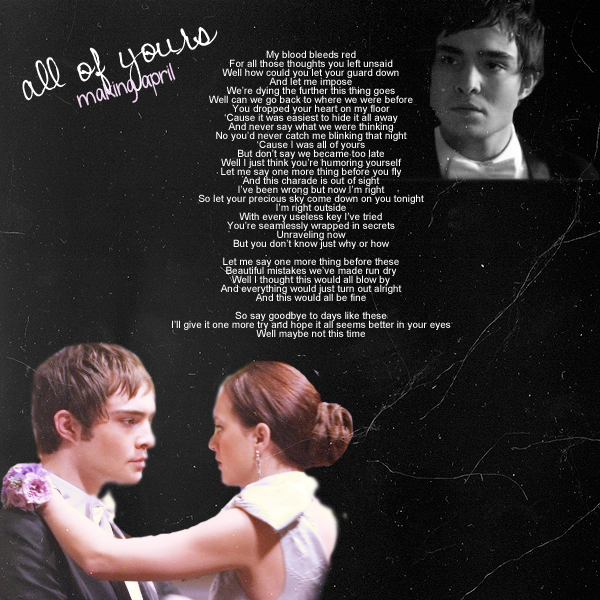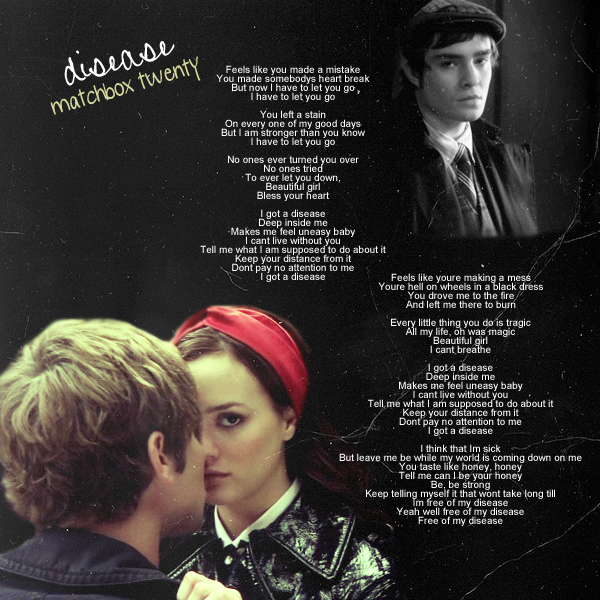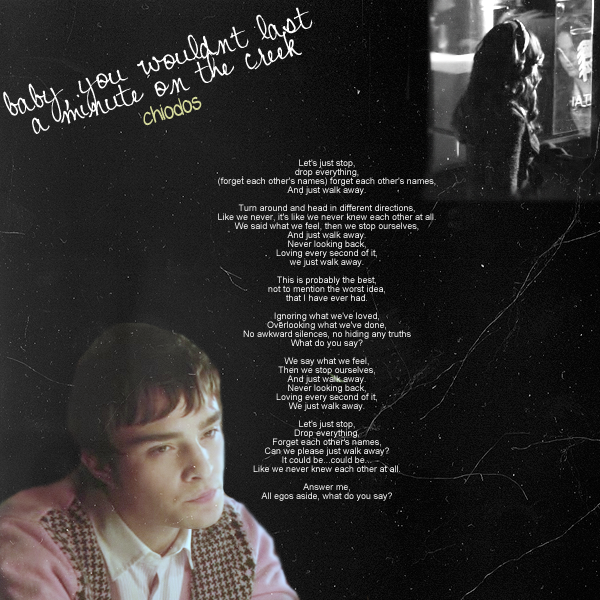 01.
I Don't Wanna Be In Love (Dance Floor Anthem) - Good Charlotte
She's going out to forget they were together
All that time he was taking her for granted
She wants to see if there's more
Than he gave she's looking for
02.
The Air We Breathe - Figurines
Do you feel the things I see and do you feel you're close to me?
03.
Apologize - Onerepublic
(Really just Blair/Nate, but what lead to Chuck)
I took another chance, took a fall
Took a shot for you
And I need you like a heart needs a beat
But it's nothing new - yeah
I loved you with the a fire red
Now it's turning blue
04.
A Good Start - Maria Taylor
It was a faint line that brought you here,
And a pulse that kept you in time.
It was the comfort of a tradition,
Like the few that were not that kind.
It was a long, dark, sleepy morning walk.
You fell down, case and point.
It was a good start.
05.
With Me - Sum 41
In front of your eyes, it falls from the skies,
When you don't know what you're looking to find.
I want you to know, with everything I won't let this go.
These words are my heart and soul,
I hold on to this moment you know.
Cause I'd bleed my heart out to show, that I won't let go.
06.
All Of Yours - Making April
Well how could you let your guard down
And let me impose
We're dying the further this thing goes
Well can we go back to where we were before
You dropped your heart on my floor
Cause it was easiest to hide it all away
And never say what we were thinking
No you'd never catch me blinking that night
Cause I was all of yours
But don't say we became too late
Well I just think you're humoring yourself
07.
Disease - Matchbox Twenty
Feels like youre making a mess
Youre hell on wheels in a black dress
You drove me to the fire
And left me there to burn.
08.
Baby, You Wouldn't Last A Minute On The Creek
Let's just stop,
drop everything,
forget each other's names,
And just walk away.
Turn around and head in different directions,
Like we never, it's like we never knew each other at all.
We said what we feel, then we stop ourselves,
And just walk away.
Never looking back,
Loving every second of it,
we just walk away.
» Download Zip
Current Mood:
cheerful